Need help?
Get an answer or just get it off your mind. Check out our
FAQ
, or
contact us
.
News From Digital Media Strategies 2016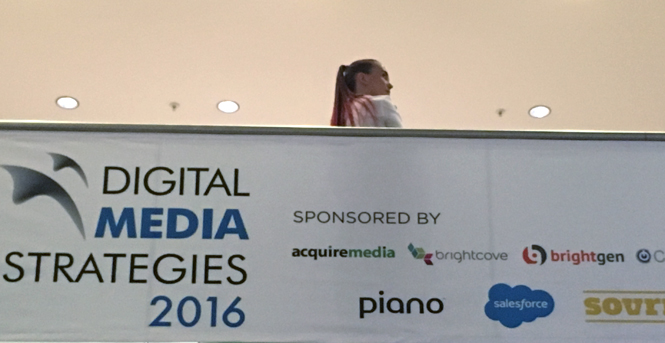 Piano is sponsoring  Digital Media Strategies 2016 conference in London and our CRO, Peter Richards, is in attendance. In addition to meeting with colleagues and clients he is going to some very interesting presentations.
On Monday The Atlantic share some learnings and strategies they are using to grow audience. The magazine and digital property is focused on "audience first" (as opposed to digital or mobile first). There are a lot of new dynamics to address with mobile page views now at 53% and 10% of visitors going to the homepage! A few of their new strategies include doubling down on data, reorienting their offers around around audience and re-imagining how they incorporate video. Current publisher nemesis Ad blocking is an issue, and the publication is in test mode, offering users with ad blocking software enabled  the opportunity to register for a free newsletter or subscribe to the magazine in order to access content. This is in line with what Forbes and GQ are doing.
Peter will be at the conference until Wednesday evening, if you would like to meet with him, please send us an email and we'll arrange a get together.