Breakfast briefing in association with the PPA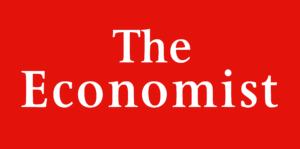 How The Economist Stays On Top
The Economist has long known that a paying readership is better than a bigger one. As media companies shift their focus from reach to revenue, learn how The Economist is partnering with Piano to identify loyal readers, increase engagement, and drive digital subscriptions.
Presented by Mark Brincat, CTO, The Economist & Trevor Kaufman, CEO, Piano
Date: Wednesday 14th June 2017
Time: Registration from 8:30am
Location: PPA, 35 New Bridge Street, London, EC4V 6BW
Agenda
8:30: Registration & Breakfast
9:00: "Shifting from reach to revenue," presented by Trevor Kaufman, CEO, Piano
9:25: "The evolution of The Economist's platform," presented by Mark Brincat, CTO, The Economist
9:45: Q&A
10:00: End of briefing
10:00-10:45: Networking
Speakers
Mark Brincat joined The Economist Group in 2015 as CTO for Economist Digital and has worked in the tech and media sectors for over 20 years. Mark leads the teams responsible for the user experience, architecture, development, and transformation of The Economist Digital Products. These teams are responsible for the flagship products including Economist.com and The Economist digital apps. Mark and his teams are also overseeing the introduction of a microservices architecture, the transformation of Economist.com, and the introduction of a best of breed, cloud-based marketing platform supporting the company in its digital transformation. Previously Mark was Head of Architecture at The Telegraph and held lead enterprise architect roles with GlaxoSmithKline, Home Office, and BBC Worldwide.
Trevor Kaufman is CEO of Piano, a SaaS startup based in New York that counts many leading media businesses as clients, including Business Insider, Gannett, Hearst, AOL, National Geographic, NBCUniversal, and The Economist. Prior to becoming Piano's CEO, Kaufman was the Founder of Schematic and served as Global CEO of Possible Worldwide, where he led strategy and guided future efforts for the agency's 1,200-person staff. He is a leading authority on web site design, development, and monetization with over a decade of experience overseeing cutting-edge projects for the world's leading companies, including Microsoft, Disney, Intel, Discovery, Electronic Arts, Sony, CBS, ABC, Accenture, Yahoo!, Panasonic, Comcast, CNN, PBS, Motorola, Fox, AOL, MTV, BMW, Target, Volkswagen, Pfizer, and the NFL.
Tickets
Seats are limited. Reserve your place by filling out the form in the upper-right corner of this page. We will be running more events in the UK. Please email [email protected] if you would like to be kept informed about our future events.