Need help?
Get an answer or just get it off your mind. Check out our
FAQ
, or
contact us
.
Industry Insights: Facebook dominates everything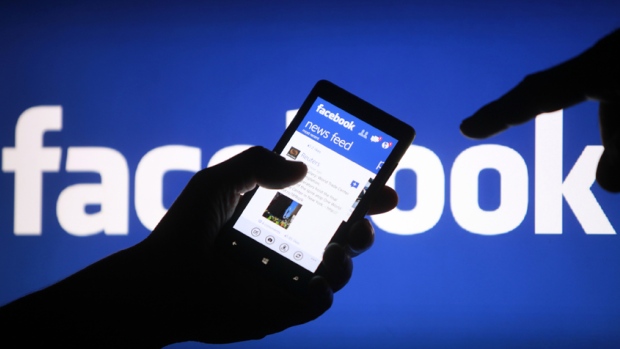 Industry Trend of the Week
Facebook is everywhere. A couple of weeks ago at the F8 conference Mark Zuckerberg announced his vision of the future of the Internet. Yesterday the company announced an almost 30% year-on-year earnings increase. While dominating the news, they increasingly dominate the publishing space, acquiring more users (1.65B and counting) who spend more and more time within their walled garden. For publishers hoping to carve out space on the Web, it's mission critical to understand, adapt and work within the boundaries now being defined by the social media giant. As much as the Internet has evolved, things seems to be rewinding to the early 1990s when walled gardens were the only way to get information online.
Story of the Week
How Facebook's News Feed Works – As Explained by Facebook
Let's face it, if you are using Facebook's Instant Articles to drive reach and expand your audience, you need to understand at some level, how Facebook is tweaking their algorithms. This article explains how Facebook ranks stories and provides tips and tricks from to help increase story views so more traffic can be driven to your digital properties.
Facebook's Latest Algorithm Tweak Could Be Good News for Serious Journalism
Facebook is adjusting its algorithm to account for how long users are spending reading instant articles. This move, they say, will put stories into users' feeds that they are more likely to read in depth, rather than skim and move on to something else.
Platforms Are Changing The Content Discovery
Remember content recommendation engines, the little boxes that sit somewhere on a website and recommend stories to the user like the one he is already reading? Now that Facebook and other platforms are becoming more deeply involved in content distribution, what happens with that software and is it worth the money publishers plowed into it only 18 months ago?
How media companies should compete, collaborate with social platforms
Distributed content is changing everything about how media companies reach their audiences. Publishers should think about platforms as places to fish for large, engaged audiences and then use additional excellent content to build relationships with their newly discovered readers.
Facebook, Snapchat changing face of digital distribution
What platforms should media consider placing their content on and how much of it? Aside from shared advertising on Facebook that generates some revenue, putting content onto a distributed platform is an advertising play. Besides Facebook, some publishers are seeing some success with Snapchat Discover, but it's not open to all media yet; and it looks like Google's AMP project is drifting.
Publishers find Google's AMP speeds up pages, but ads are still slow
AMP articles are now appearing within Google News, giving media companies another high-traffic channel for speedier content delivery. But complaints about slowly loading ads have yet to be resolved by the search giant.
How Facebook's Messenger Bots Work (and Why it Matters to You)
Messaging is the number one method of communication today; over 60B messages are processed daily. Now that 'bots can do more of the heavy lifting in two-way communication, the opportunity for businesses to pitch more tailored, personalized messages to clients has increased exponentially.
When Should You Charge For Online Content?
A counter-intuitive argument for when publishers should start charging for online content: when demand is high the meter should be loosened to drive advertising revenue and when demand is low, the meter should be tightened to drive subscription revenue. Piano's latest product, Composer, is an excellent tool to accomplish this with, a/b testing can be quickly set up, meters tightened and loosened with no tech resource involvement.
Sites that block adblockers seem to be suffering
Anderson looks at five online media publications that have enacted anti-ad block measures and analyzes, with the help of the traffic measurement service, Alexa, their traffic before and after implementation.
Almost half of those planning to use an ad blocker say they just don't like ads
KPMG runs a study and finds out, surprise, that most people simply don't like ads; hence, the uptick in the install base of ad blocking software. KPMG believes according to their survey though, that people aren't rejecting advertising in principle, but they dislike modern advertising's intrusiveness. They don't mention data hogging and slow load times, but obviously that has an effect as well.
The future of TV is arriving faster than anyone predicted
The set-top box may have finally seen its day pass, unless the FCC gets its way and forces the industry to produce an unlocked box, even though its rapidly becoming obsolete. Larry Downes goes through the cons of the set-top box and the ramifications of an unlocked box for video content producers.
Most Read Stories From Last Week
Newsonomics: With new roadblocks for digital news sites, what happens next?
Who guarded the Guardian? I did