Need help?
Get an answer or just get it off your mind. Check out our
FAQ
, or
contact us
.
Industry Insights: Facebook's distribution conundrum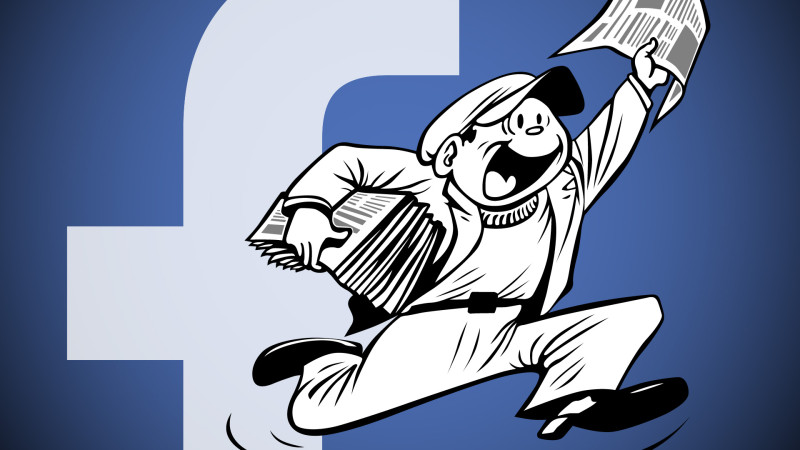 Industry Trend of the Week
Facebook has eagerly accepted the mantle of distributor-in-chief but now faces the age-old question every media outlet has faced: how to not exude editorial bias? The company has relied on algorithms and  actual humans to curate users' newsfeeds; but bias is inherent in algorithmic programming – the same as a person gets from life experience. With more than 60% of younger people getting their news from Facebook, the company should take the opportunity this week's kerfuffle presents to gain a deeper understand of its position as distributor-in-chief and then embrace greater transparency regarding news feeds.
Story of the Week
Facebook Must Own Up to Being An Increasingly Powerful Media Outlet
Ingram nails it when he says that Facebook has become the go-to news source for a lot of younger readers. The company distributes content from many major media companies – its algorithmic newsfeed dictating the news that most people see. Fairly distributing the news is a conundrum the media industry has faced since inception and a responsibility that so far, Facebook has ignored.
Facebook accused of censoring conservatives, report says
Tech blog Gizmodo broke the story about Facebook censoring stories with a conservative slant, keeping them off the "trending news" sidebar. More importantly than conservatives being shunted aside is the question of what happens when social media algorithms become the only determiners of what people see in their Facebook feeds.
We know people read news on their phones. But from what sources?
The Knight Foundation commissioned a report from Nielsen to explore how people in the US access news on mobile. The study discovered that people spend about 5% of their monthly time reading news but spent 27% of their time on social networking sites. There are more interesting nuggets of information here that are worth perusing.
Internet Video Views Is A 100 Percent BS Metric
New conventional wisdom states that video will save journalism from the Internet. Draper argues that the metrics Internet companies are using to measure audience and reach are hyperbole and, when compared with linear TV, don't measure up.
Tampa just lost a daily newspaper; is this the continuation of an old trend or the start of a new one?
Nieman Journalism Lab's Joshua Benton lays out a disturbing vision of the future of newspapers when he ponders whether the purchase and closure of the Tampa Bay Times is a precursor of things to come.
Chuck Townsend Has an Answer for the Ad-Blocking Conundrum
Interesting insights into where digital advertising is going from Chuck Townsend, the chairman of Condé Nast. He doesn't fault consumers for using ad-blocking, he thinks that publications should work with advertisers to make their advertising more appealing so readers will engage with it.
Die Welt's analytics system de-emphasizes clicks and demystifies what it considers a "quality" story
Die Welt's internal grading system for its online articles assigns all published articles a single score made up of five different components. Then the top 10 stories list is sent out to the entire newsroom each morning with comments from an editor so the newsroom gets a feel for what is connecting and engaging readers at the paper.
Putting commerce and value at the heart of your digital media technology strategy
Toby Hoon of Immediate Media, kicked off FIPP's conference in London by outlining his company's philosophy: "We describe ourselves first and foremost as a specialist content and platform company." Hoon talks about his company's digital strategies and how it has shifted from an ad-driven revenue model to a subscriber-driven one.
Inside Harvard Business Review's Plans to Boost High-Frequency Traffic
HBR reviewed their metrics and decided the most import visitor for them to pursue were those who visited the site three or more times. Although they felt that bumping up traffic was important, getting more visits from loyal visitors was thought as a better method to ramp up revenue.
How the Financial Times is getting more out of its newsroom experiments
The Financial Times runs testing to answer a variety of questions: What is the optimal publishing schedule for stories? What's the best way to package several pieces of related content together? Is journalism better by being transparent with readers in the reporting process? Robin Kwong, the FT's Special Projects Editors has a few observations from her time spent experimenting with these questions.
The Missing Ingredient in Your Social Media Marketing Recipe
If you still think that increasing reach through distributed platforms is for you after this week's Facebook incident, then this article has has three tips to help drive audience engagement on social platforms.
Most Read Stories From Last Week
The Wall Street Journal website — paywalled from the very beginning — turns 20 years old today
As Digital Fatigue Sets In, Readers are Waking Up to Newspapers