Need help?
Get an answer or just get it off your mind. Check out our
FAQ
, or
contact us
.
Industry Insights: Facebook's plans to help publishers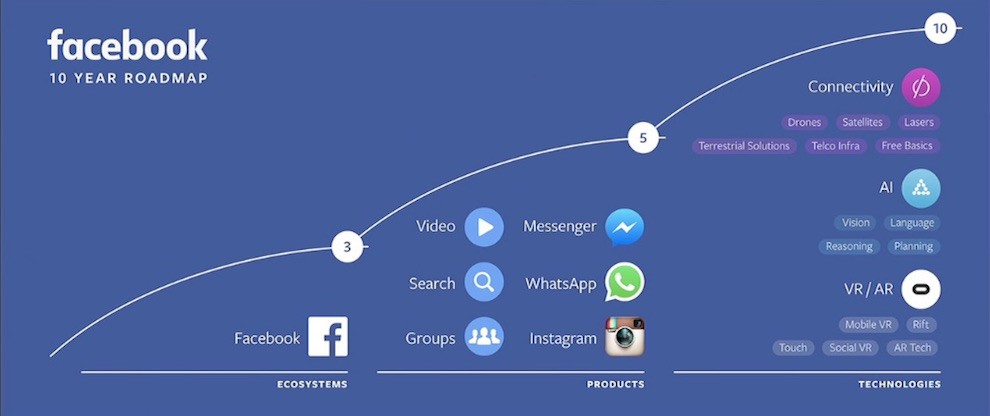 Industry Trend of the Week
A couple of weeks ago Apple announced they were going to integrate one-touch payments with websites that will have a beneficial impact for publishers selling digital subscriptions. This week Facebook announced some tools that will help publishers more easily interact with their audience. Another important concession by Facebook is allowing Nielsen to measure performance so publishers will be able to analyze what content is connecting with whom within the Facebook walled garden.
Story of the Week
Here are the important announcements for publishers at Facebook's F8 keynote
Bots, the "save" button, text sharing and live streaming are a few of the announcements Facebook CEO Mark Zuckerberg announced at the annual F8 conference this week that will affect publishers.
Facebook's new advertising policy opens the floodgates for publishers' branded content on social
As more publishers increasingly rely on branded content to support ad-revenue, Facebook has taken steps that allow publishers to post branded content and is making tools available to track performance via tags.
Nielsen to Measure Performance of Facebook Instant Articles
When Facebook launched instant articles last year there was pushback from participating publishers because the tool lacked metrics and monetization. Facebook has addressed monetization with easing ad restrictions and allowing branded content to appear. With Nielsen now allowed to measure performance, the metrics issues will disappear as well.
Coexistence, confrontation or collaboration? Defining the relationship between publishers and platforms
News organizations' approaches to publishing on platforms such as Facebook Instant Articles, Snapchat Discover or Google Accelerated Mobile Pages (AMP) have varied a lot so far.
Readership inside Apple News and other third party digital solutions proves disappointing
Even after Apple opened the doors to Apple News by letting everyone publish via an RSS feed, the results are disappointing while experiences with other platforms also varies widely.
Content Marketing Metrics that Matter
They say content is king, but measuring the value of that content can be problematic. It's easy to add up views, shares, and Likes, but deciphering how those numbers translate to dollars is far from simple.
3 lessons you can learn from your Analytics by digging deeper
Gatehouses' Senior Director of Content, Jean Hodges, shares some insight from three data analysis examples that her company uses to drive user engagement.
Don't Teach Data Journalism Without Teaching Mobile-First Design
When thinking about data-driven journalism, it's important to consider how that data will be presented on a mobile device. With engagement on mobile rising exponentially, it makes no sense to present desktop graphics, for instance. Markham Nolan, head of visuals at Vocative, has some tips about how to design for mobile.
The New Yorker Today is the magazine's new iPhone app for its online articles (plus cartoons).
The magazine is hoping that their new app will increase audience engagement by offering everything on the website and from the magazine, something their current app doesn't do.
The Winnipeg Free Press' bet on micropayments will generate about $100,000 in revenue this year
Last year the Winnipeg Free Press took down their paywall and went with a micropayments system. Now, almost a year after launch, the results are rolling in and although not world-beating, there is optimism among management that the way forward is coming into focus.
Most Read Stories From Last Week
The Rise of the Publishing Platform Specialist
Paid content journey – from dollar shave to fan club