Need help?
Get an answer or just get it off your mind. Check out our
FAQ
, or
contact us
.
Industry Insights: The Paywall turns 20!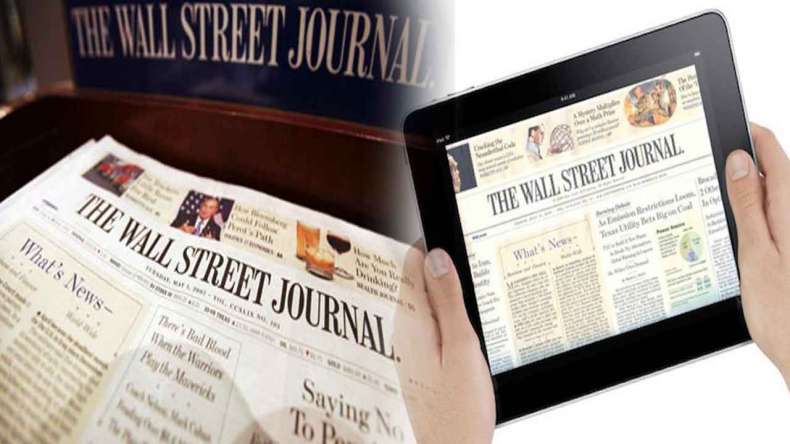 Industry Trend of the Week
The paywall turned 20 this week when The WSJ celebrated two decades of charging for content on its website. Even though almost all online media now regard subscription revenue as an essential revenue driver, it remains difficult to ramp up revenues as we again learned this week when The New York Times announced in its quarterly earnings report that despite growing digital subscriptions by almost 20%, the company did not generate a profit. A combination of innovative ideas, audience segmentation and targeted user offers will certainly help media companies on the path towards sustainability, but it won't come without difficulties and costs.
Story of the Week
The Wall Street Journal website — paywalled from the very beginning — turns 20 years old today
A really nice read about the history of the Wall Street Journal's paywall and the thought process behind their decision to launch it and of course, the ramifications for the industry over the course of the next twenty years.
The New York Times thinks digital growth will outpace print losses — just not yet
The latest New York Times revenue driver is…. crossword puzzles. Yup, there are sufficient crossword subscribers to merit their own category in the latest NYT quarterly earnings report and it's driven digital subscriptions up almost 20%!
5 key research findings on distributed content strategies from INMA
Harvard Nieman Fellow and the Head of Poland's Gazeta Wyborcza Innovation Lab, Grzegorz Piechota, has put together a report that examines how content is used on distributed platforms and the benefit to publishers. This article highlights five key findings from his study.
As Digital Fatigue Sets In, Readers are Waking Up to Newspapers
The news industry is going through an overload of information particularly in the digital sphere. The recent rise of ad-blockers shows that users are unhappy with their digital experiences. As digital fatigue sets in among consumers, the newspaper industry—and print—is poised for a revival.
What's Really Killing Digital Media: The Tyranny Of The Impression
After two decades of selling ad space using metrics and currency borrowed from old media – newspapers, magazines and television – the digital publishing world has been distorted so badly that everybody in the industry is now facing an existential crisis.
Ad tech is broken. Here's how newsrooms can help fix it
Well, Kramer doesn't actually address how newsrooms can help fix ad tech because the companies behind ad tech are trying really hard to make sure  their "secret sauce" stays that way when delivering results to companies about ad metrics. Still, this is a super interesting look at the ad-tech industry and how it affects news websites.
"Desperate ad-blockers team up with illegal content thieves": AdBlock Plus now lets users pay for content
Eyeo, AdBlock Plus' parent company is implementing the "Kachingle" model from 2009 to assuage publishers who are losing ad revenue from users who have installed the company's primary product to disable online advertising. Somehow, with their new scheme Eyeo thinks they can earn the publishing industry as much as $500M!
Stop Making Pointless Chat Response Systems
Baekdal breaks down what's wrong with chatbots that publishers have recently introduced, likening them to the old voice response systems on customer support hotlines. Even with Facebook's embrace of bot technology, publishers are trying to pick off the low-hanging fruit instead of making a product that will actually serve users better.
Politics, culture, and the game behind Big Data
INMA's CEO Earl Wilkinson details his thoughts behind the trends he saw emerging from the recent INMA-sponsored Big Data for Media week that was held last month in New York.
5 Email Marketing Myths Debunked
This article explains why email marketing is the most effective marketing tool in a marketer's toolbox, better than Twitter, better than Facebook. There are also a few interesting hints about making email campaigns better to drive open rates and ROI.
Most Read Stories From Last Week
How Facebook's News Feed Works – As Explained by Facebook
When Should You Charge For Online Content?